Next Meeting 1/22/2015: Meet Commissioner Richard Weaver
Finksburg Planning and Citizens' Council Inc.
Next General Membership Meeting
Who: All residents of Finksburg and its environs are invited
When: January 22, 2015 @ 7 PM
Where: Finksburg Branch, Carroll County Public Library
---

January Membership Meeting - Meet Our Commissioner, Richard Weaver:
Join your neighbors at our next meeting and spend some time with newly-elected Carroll County Commissioner Richard Weaver as he discusses his goals for the year and answers questions. The meeting will be held on Thursday, January 22, from 7:00 p.m. to 8:30 p.m., at the Finksburg Library, 2265 Old Westminster Pike, Finksburg. All are welcome!



Membership Dues:
A reminder that it's time to pay 2015 membership dues. To join or renew with our group, it only costs $10 per family and $25 for businesses. We accept online payments and checks. Please use the membership page. Business members are welcome to schedule a short presentation about their business at a general membership meeting. Thanks for your help and support.

MDE Notice of Tentative Determination - Congoleum Corporation, Finksburg:
Congoleum Corporation, 4401 Ridge Road, PA 19061 submitted an application for renewal of a permit (Application for State Discharge Permit 12-DP-0422 NPDES Permit MD0001384) to discharge an average for approximately 117,600 gallons per day of sanitary and excess process wastewater, and variable volumes of storm water from a flooring felt manufacturing facility, located at 2700 Emory Road, Finksburg, MD to the North Branch Patapsco River. A public hearing on the tentative determination will be scheduled if a written request is received by February 6, 2015.
The request should be sent to the Maryland Department of the Environment, Water Management Administration, 1800 Washington Blvd., Baltimore MD, 21230-1708, Attn: Mr. Michael Richardson, Chief, Industrial and General Permits Division and must include the name, address and phone number (home and work) of the person making the request, the name of any other party whom the person making the request may represent, and the name of the facility and permit number. Further information will be published on January 16 and 23, 2015 or contact Mr. Richardson at 410-537-3323 or 800-633-6101. Additional Information: http://www.mddcnews.com/index.php/public_notices/article/2972539ad4/

Master Plan for Carroll County:
More Information , Proposed Land Use Map of Finksburg
The 2014 Carroll County Master Plan 60-day public review has ended. The period started after it was accepted Tuesday (8/19/14) by the Carroll County Planning and Zoning Commission.
Of note to the Finksburg area is the new land use designation of Employment Campus that has been proposed for the Gerstell Academy property. Also of note at the 8/19 meeting was some confusion about the inclusion of a letter from the commissioners to be added as part of the plan (later removed by the planning commission). The Carroll County Planning and Zoning Commission hosted a public hearing on November 5, 2014 beginning at 6:00 p.m. at the Carroll County Community College, Building K, Room 100, located at 1601 Washington Road, Westminster, Maryland 21157. The purpose of the public hearing was for the Planning and Zoning Commission to accept testimony from the public with regards to the 2014 Carroll County Master Plan. The hearing format does not provide for a question and answer exchange. A full copy of the Accepted Plan is available for review, during regular office hours at the Carroll County Department of Planning, Room 204, Carroll County Office Building, 225 North Center Street, Westminster, MD 21157, or on the Department's website at http://ccgovernment.carr.org/ccg/compplan/masterplan2014/. You may also call and request a hard copy of the plan. Written comments should be addressed to the Carroll County Planning and Zoning Commission: Carroll County Department of Land Use, Planning and Development, 225 North Center Street, Westminster, Maryland, 21157 or emailed to ccmasterplan@ccg.carr.org. Both oral and/or written comments may be given at the hearing and all comments must be received prior to the close of the hearing to be considered. Any further questions should be addressed to the Bureau of Comprehensive Planning, Department of Land Use, Planning and Development, phone 410-386-2145, 225 North Center Street, Westminster, Maryland, 21157; TT 410-848-9747.

Kays Mills Road to be Closed:
Kays Mill Road is scheduled to be closed at the MD 140 intersection for road improvements. It is estimated to be closed for about 80 days starting in June 2015. A community meeting to discuss the project was be held by SHA on 10/21/2014 in the Sandymount Elementary Cafeteria from 7 to 8:30 PM.

Possible New Development in Finksburg:
The following project was to be discussed at the 9/22/14 Technical Review Committee meeting, but was withdrawn as of 9/15/2014.
PROJECT: 030-C-02 – Chenopodium Acres Phase 4-8
DESCRIPTION: Concept subdivision plan for 84 new residential lots
LOCATION: East side of Bollinger Road at Hook Road, E. D. 4
OWNER: Francis L. & Mary Jean Bollinger, 1343 Bollinger Road, Westminster, MD 21158
DEVELOPER: Same as Owner
ENGINEER: D.R.S. & Associates, 52 Winters Street, Westminster, MD 21157
PROJECT MGR.: Laura Matyas – lmatyas@ccg.carr.org

Rezoning request #220 for property at Old Gamber Rd and Gamber Rd (MD 91). The January 23, 2014 meeting was a community meeting to discuss this zoning change. A large crowd was present to discuss this topic. They included many residents from the neighborhood of the property as well as the property owner, Brian DiMaggio.
The board of county commissioners voted 4 to 1 to approve the zoning change at their open session meeting Thursday, December 19th at 1:30 PM, in Room 311 of the county office building. Only commissioner Shoemaker voted against the change. This is contrary to the unanimous decision of the Planning and Zoning Commission recommending to deny the change.
According to the Baltimore Sun, the owner of the property will not take any action for a month, in case the decision is appealed. According to the County Attorney, "An appeal would need to be filed within 30 days of the Board's written decision (Jan 23, 2014) to the Circuit Court for Carroll County. The appeal will result in a Court review of the evidence presented to the Commissioners and entails the preparation of legal memoranda and oral argument before the Judge."A Petition for Judicial Review (an appeal) was filed in the Circuit Court of Carroll County on 2/11/2014, Case # C-14-65779. Map of petitioners locations relative to the subject property.

This was On the Planning and Zoning Commission Agenda for 10/15/13. At this meeting, the P&Z board voted unanimously to recommend to the Board of Commissioners Not to change the zoning, as they found no evidence that a mistake was made. The zoning change petition will next be considered by the commissioners, after a public hearing. This was introduced at the November 21, 2013 Board Of Commissioners meeting at 1:30 PM in the County Office building.

The owner of the site previously approved for an auto repair facility at this location has requested a zoning change from BNR (neighborhood business) to BG (business general). A BG zone would allow for a larger facility to be built or many other different business uses. This was "introduced" at the 9/17/13 Planning and Zoning Commission meeting and was listed incorrectly on the agenda as "Emory Rd and Old Gamber Rd".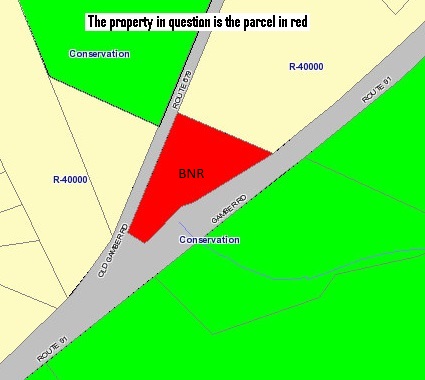 Click for: Zoning Request Map Site Survey

General Membership Meeting, June 26th, 2014:
Discussion Of the McDonalds Proposed for Finksburg:
The developers, neighbors as well as our Republican candidate for commissioner, Mr. Weaver, joined us to discuss details of this proposal. This meeting was an example of local government, community organizations and business cooperation at its best!
This project is on the Planning and Zoning Commission agenda for July 15, 2014 for Concept Plan Review in the Regan Room in the County Office Building at 9:30 AM. http://ccgovernment.carr.org/ccg/agendas/docs/07-15-14.pdf
See details of this project, below.



Finksburg Dunkin Donuts:
The long anticipated Dunkin Donuts project on MD 140 was on the Planning and Zoning Commission agenda for July 15, 2014 for FINAL Site Plan Review in the Regan Room in the County Office Building at 9:30 AM. This may be the final plan approval.
http://ccgovernment.carr.org/ccg/agendas/docs/07-15-14.pdf

McDonalds Proposed for Finksburg:
The development plan was scheduled for review at the Technical Review Committee meeting on Thursday May 22, 2014 in Rooms 003 and 004 (Reagan Room) of the County Office Building, 225 N. Center Street, Westminster, Maryland. The developer or their representative will be available at the meeting to address any questions concerning the project.
A citizen comment period will immediately follow the technical review of the plan. Citizen comments may be verbal or written. The development plan is available for review at the Department of Land Use, Planning, & Development, Room 204, County Office Building, 225 N. Center Street, Westminster, Maryland. For further information, please call the Bureau of Development Review at 410-386-2145.
PROJECT: S-14-008 – McDonald's – Mudgett Business Center
DESCRIPTION: Concept site plan for 4,567 sf McDonalds in existing planned business center
LOCATION: West side of Dede Road, north of MD Rt. 140, E. D. 4
OWNER: Mudgett Family, LLC, 2960 Dede Road, Finksburg, MD 21048
DEVELOPER: McDonald's USA, LLC Baltimore – Washington Region, 6903 Rockledge Drive, Suite 1100, Bethesda, MD 20817
ENGINEER: Baltimore Land Design Group, 230 Schilling Circle, Suite 364, Hunt Valley, MD 21031
PROJECT MGR.: Patrick Varga – pvarga@ccg.carr.org




Finksburg Corridor Plan - APPROVED 8/29/2013: ( More Information)
At the 9/17/2013 planning and zoning commission meeting a discussion was held about implementation of the Finksburg Plan. The first step may be the rezoning of the above mentioned parcel and many others. See the Proposed Rezoning Maps.
The Finksburg Corridor Plan has taken over 10 years to complete. There have been numerous changes, starts and stops along the way. The incredible journey and timeline of this plan is documented here.



MD 140 Bridge at Baltimore County Line, Set For 2 Year Repair:
The $7 million Maryland State Highway Administration (SHA) bridge rehabilitation project includes replacing the deck (driving surface) and supporting steel beams and widening the shoulders of the MD 140 Bridge over the North Branch of the Patapsco River (Liberty Reservoir). Beginning early spring and continuing through fall 2014, the bridge will be reduced from four to three lanes, one of which will be a reversible lane carrying traffic towards Baltimore during the morning rush hour and towards Westminster during the evening rush hour and weekends. Nov 2013 Announcement.

54,000 vehicles cross this bridge daily in and out of Finksburg. Traffic will be impacted for an estimated two years! Construction is to start in the fall of 2013 Spring 2014 (updated) and should be complete by Spring 2015? See the following for more details: http://tinyurl.com/MD140bridge.

FPACC BLOG:
We have added a blog to our web site. The blog is a great way for us to communicate and discuss topics of interest. Check it out and participate.

Attention Finksburg Residents and Businesses!
A gateway tax credit has been enacted for the Maryland Route 140 Corridor through Finksburg from the Baltimore County line. This proposal is important to the future development of the Finksburg Community. FPACC is a strong proponent of a Gateway Renovation Tax Credit. In a letter addressed to Lawrence (Larry) F. Twele, Director, Carroll County Department of Economic Development, we recommend that the proposed ordinance only be for improvement to existing businesses for facade, layout, signs, etc., that adhere strictly to the design guidelines. Furthermore we strongly urged them to consider the inclusion of the Planning Dept., the Planning and Zoning Commission, and the Rt. 140 Design Guidelines. Full Letter. The final approved ordinance was modified from what was originally proposed and addressed some of our concerns.

Be informed!  Attend the Next Meeting!