Finksburg Fun Day 10/3/2015... CANCELLED/POSTPONED!!!
Next Meeting 10/22/15 Featuring State Senator Justin Ready!
Finksburg Planning and Citizens' Council Inc.
Next General Membership Meeting
Who: All residents of Finksburg and its environs are invited
When: 10/22/2015 @ 7 PM
Where: Finksburg Branch, Carroll County Public Library
---

General Membership Meeting 10/22/2015: Featured speaker is our State Senator, Justin Ready
Senator Ready will be on hand to discuss state legislation that would effect us as well as answer questions.



Finksburg Fun Day is October 3, 2015 @ Finksburg Plaza - **CANCELLED**
Facebook Event Signup

The Roaring Run Lions Club, in partnership with the Finksburg Planning and Citizens Council, Mount Zion United Methodist Church-Finksburg, and Finksburg Plaza Shopping Center, will be holding the Third Annual Finksburg Fun Day on Saturday, October 3, 2015, from 10:00 a.m. to 2:00 p.m., at the Finksburg Plaza Shopping Center, 3000 Gamber Road, Finksburg, Maryland.

Finksburg Fun Day will feature music, live demonstrations from area teams and other groups, food and beverages, and booths from local businesses, churches, and other non-profit organizations. Finksburg area organizations and businesses are invited to participate in this great event.

More Information:
Registration Free for non-profits; $20.00 per space for all others
Space is limited; preference will be given to Finksburg area businesses and organizations
Each exhibitor space is at least 10 x 10
Exhibitors must bring their own tent, table, and chairs; however, pop-up canopies may be available to rent
All exhibitors are asked to bring giveaways
Refreshments will be available for purchase
Set up starts at 9:00 a.m.; Break down begins no earlier than 2:00 p.m.
Electrical hook-ups are not available; however, generators are permitted, with advance notice
Exhibitors are responsible for their trash
For information, contact Tim Ganske by e-mail at mrtimg@msn.com or call at 410.848.2371

Current Information, Exhibitor Registration Form.

General Membership Meeting 8/27/2015: Meet the Commissioner and Ted Zaleski, Management and Budget
Meeting with Commissioner Weaver and Ted Zaleski, the Director of Carroll County Management and Budget, to talk about county budgets and long range planning.

General Membership Meeting 4/23/2015: Meet the Commish, New Sheriff in Town, FPACC Election
Meeting with Commissioner Weaver and Sheriff DeWees, Open discussion. FPACC election. Finksburg day 2015. A new Board of Directors was elected. The new officers are as follows:
President: Ken Walk
Vice President: Joan Huff
Treasurer: Alice (Sissy) Altstatt
Secretary: Christopher Gayo
Communications Director: Michael Davis
At Large:Diana Fraser
At Large:Craig Paskoski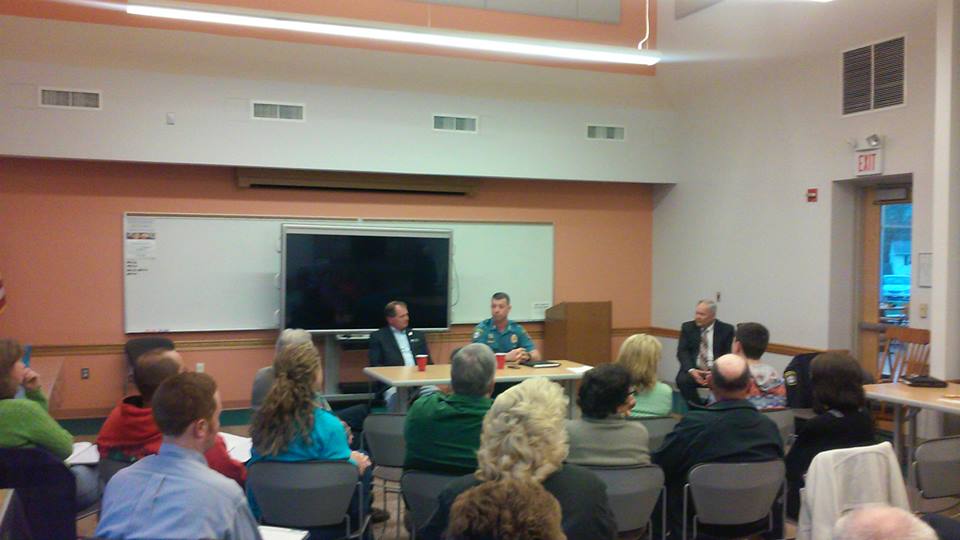 Proposed Vehicle Repair Facility, Crossroads Auto for property at Old Gamber Rd and Gamber Rd (MD 91).
The following development plans were scheduled for review at the Technical Review Committee meeting starting at 9:00 a.m. Monday April 27, 2015 in Rooms 003 and 004 (Reagan Room) of the County Office Building, 225 N. Center Street, Westminster, Maryland. The developer or their representative were be available at the meeting to address any questions concerning the project.
A citizen comment period immediately followed the technical review of the plan. Citizen comments may be verbal or written. The development plan is available for review at the Department of Land Use, Planning, & Development, Room 204, County Office Building, 225 N. Center Street, Westminster, Maryland. For further information, please call the Bureau of Development Review at 410-386-2145.
9:10
PROJECT: S-15-0005 Amended Site Plan for Crossroads Vehicle Repair Shop
DESCRIPTION: Concept site plan for 18,000 square foot vehicle repair shop
LOCATION: Intersection of Old Gamber Road and Gamber Road (MD Route 91) E.D. 4
OWNER: Brian & Virginia Dimaggio LLC, 3425 Old Gamber Road Finksburg, MD 21048
DEVELOPER: same
ENGINEER: Steven K. Broyles & Associates, 2022 Brown Road, Finksburg, MD 21048
PROJECT MGR.: Clayton R. Black- cblack@ccg.carr.org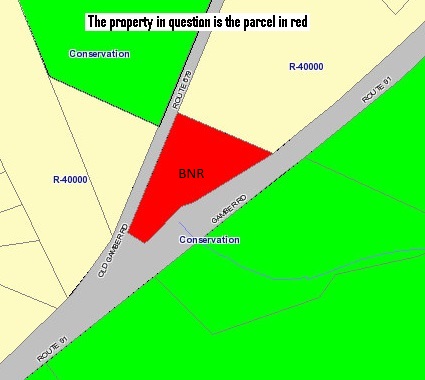 Click for map of the area



Finksburg is in the Maximize 2040 plan:
The plan, being developed by the Baltimore Regional Transportation Board, is called Maximize 2040 and will contain a list of major transportation projects the regional board expects to implement between 2020 and 2040. One item in the plan listed as a high priority item is: Md. 140: intersection and interchange improvements from Baltimore County Line to Kays Mill Road. Project includes adding bicycle and pedestrian lanes. - See more at: http://www.carrollcountytimes.com/news/local/ph-cc-maximize2040-transportation-plan-20150219,0,6699598.story?page=1

Membership Dues:
A reminder that itís time to pay 2015 membership dues. To join or renew with our group, it only costs $10 per family and $25 for businesses. We accept online payments and checks. Please use the membership page. Business members are welcome to schedule a short presentation about their business at a general membership meeting. Thanks for your help and support.

Rezoning request #220 for property at Old Gamber Rd and Gamber Rd (MD 91). The January 23, 2014 meeting was a community meeting to discuss this zoning change. A large crowd was present to discuss this topic. They included many residents from the neighborhood of the property as well as the property owner, Brian DiMaggio.
The board of county commissioners voted 4 to 1 to approve the zoning change at their open session meeting Thursday, December 19th at 1:30 PM, in Room 311 of the county office building. Only commissioner Shoemaker voted against the change. This is contrary to the unanimous decision of the Planning and Zoning Commission recommending to deny the change.
According to the Baltimore Sun, the owner of the property will not take any action for a month, in case the decision is appealed. According to the County Attorney, "An appeal would need to be filed within 30 days of the Board's written decision (Jan 23, 2014) to the Circuit Court for Carroll County. The appeal will result in a Court review of the evidence presented to the Commissioners and entails the preparation of legal memoranda and oral argument before the Judge."A Petition for Judicial Review (an appeal) was filed in the Circuit Court of Carroll County on 2/11/2014, Case # C-14-65779. Map of petitioners locations relative to the subject property. In February of 2015 the court found in favor of the County on this case. The petitioners have filed an appeal.

This was On the Planning and Zoning Commission Agenda for 10/15/13. At this meeting, the P&Z board voted unanimously to recommend to the Board of Commissioners Not to change the zoning, as they found no evidence that a mistake was made. The zoning change petition will next be considered by the commissioners, after a public hearing. This was introduced at the November 21, 2013 Board Of Commissioners meeting at 1:30 PM in the County Office building.

The owner of the site previously approved for an auto repair facility at this location has requested a zoning change from BNR (neighborhood business) to BG (business general). A BG zone would allow for a larger facility to be built or many other different business uses. This was "introduced" at the 9/17/13 Planning and Zoning Commission meeting and was listed incorrectly on the agenda as "Emory Rd and Old Gamber Rd".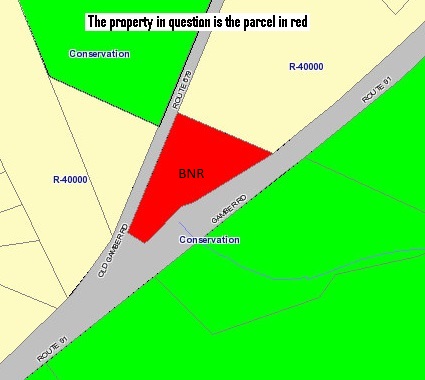 Click for: Zoning Request Map Site Survey

McDonalds Proposed for Finksburg:
Update 4/23/2015: According to Commissioner Weaver, this project has been withdrawn.



Finksburg Corridor Plan - APPROVED 8/29/2013: ( More Information)
At the 9/17/2013 planning and zoning commission meeting a discussion was held about implementation of the Finksburg Plan. The first step may be the rezoning of the above mentioned parcel and many others. See the Proposed Rezoning Maps.
The Finksburg Corridor Plan has taken over 10 years to complete. There have been numerous changes, starts and stops along the way. The incredible journey and timeline of this plan is documented here.



MD 140 Bridge at Baltimore County Line, Set For 2 Year Repair:
The $7 million Maryland State Highway Administration (SHA) bridge rehabilitation project includes replacing the deck (driving surface) and supporting steel beams and widening the shoulders of the MD 140 Bridge over the North Branch of the Patapsco River (Liberty Reservoir). Beginning early spring and continuing through fall 2014, the bridge will be reduced from four to three lanes, one of which will be a reversible lane carrying traffic towards Baltimore during the morning rush hour and towards Westminster during the evening rush hour and weekends. Nov 2013 Announcement.

54,000 vehicles cross this bridge daily in and out of Finksburg. Traffic will be impacted for an estimated two years! Construction is to start in the fall of 2013 Spring 2014 (updated) and should be complete by Spring 2015? See the following for more details: http://tinyurl.com/MD140bridge.

FPACC BLOG:
We have added a blog to our web site. The blog is a great way for us to communicate and discuss topics of interest. Check it out and participate.

Attention Finksburg Residents and Businesses!
A gateway tax credit has been enacted for the Maryland Route 140 Corridor through Finksburg from the Baltimore County line. This proposal is important to the future development of the Finksburg Community. FPACC is a strong proponent of a Gateway Renovation Tax Credit. In a letter addressed to Lawrence (Larry) F. Twele, Director, Carroll County Department of Economic Development, we recommend that the proposed ordinance only be for improvement to existing businesses for facade, layout, signs, etc., that adhere strictly to the design guidelines. Furthermore we strongly urged them to consider the inclusion of the Planning Dept., the Planning and Zoning Commission, and the Rt. 140 Design Guidelines. Full Letter. The final approved ordinance was modified from what was originally proposed and addressed some of our concerns.

Be informed!† Attend the Next Meeting!